There are many things that make up a successful company, which at the most base level may simply be the services and products which are on offer to the market.
However, underpinning these in every aspect there must be a robust and well thought-out strategy and framework which mitigates any risks and maximizes chances of success.
This can be a challenge to put in place as getting it right is essential to provide your business with a solid foundation on which to build. We take a look at why corporate governance is so important and the steps you can take towards developing a company secretarial strategy which is effective.
What Exactly is Corporate Governance?
It may be a phrase which you have heard bandied around regularly but aren't exactly sure what it involves. It's certainly come to the fore since the Cadbury Report in 1992 and the recommendations contained within have been adopted by the vast majority of listed companies.
But even if your company is on a much smaller scale, the recommendations are equally as relevant as they set out what constitutes proper, ethical and robust corporate governance practices.
Corporate governance is difficult to sum up briefly as it has such wide-reaching effects but essentially it is a framework which sets up transparent accountability. The concept should stretch across the whole organisation, from the top to the bottom, and incorporate clearly defined roles, high standards of conduct plus management systems which deliver on information, risk, performance and financial targets.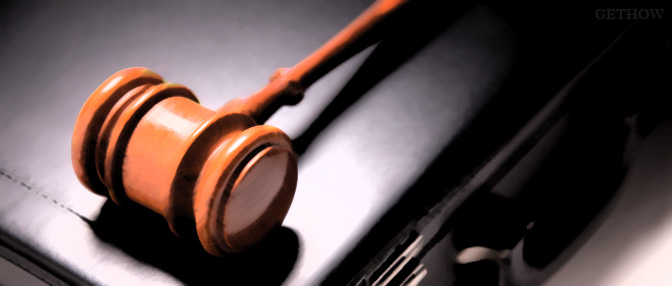 Companies which adhere to high standards of corporate governance have the ability to quickly spot potential problems, whether these are minor process failures or more serious corruption or fraud. This provides customers, shareholders and business associates with a greater confidence in the stability and trustworthiness of your company.
At Board Level
Although corporate governance should flow through every level of your business, at board level it is particularly important as it can help to shape your strategy moving forward.
In order to achieve the necessary goals, the board should be able to focus on high level strategy and planning without getting entrenched in the day to day details which should be taken care of. In order to do this, the board needs to be effective and well-organised, with excellent communication feeding down throughout the rest of the company.
This requires the right structure to be in place, with clear audit and accountability for all members of staff. The input of information into board level needs to be high quality and appropriate; this will enable the board meetings to drive the company forward.
The Right Processes
Of course, whilst all the above information may make perfect sense, implementing it can be somewhat more difficult. An expert external professional can help your company to get the right structure in place to achieve all your corporate governance targets.
The process for getting it right starts with looking at the structure of the board and committee. If this is unbalanced, any strategy you put in place will never be as effective as it could be with the right support.
The resources available to company along with the levels of authority and delegation need to be considered; a one-size-fits-all approach is never appropriate for such an important step. Consider hiring external professional support where necessary, visit here for further information.
Once the structure is in place, the final pieces of the puzzle lie within the way meetings take place and the follow-up activity and documentation.
Too many meetings achieve virtually nothing yet the time taken for directors and other senior staff to attend should be viewed as a valuable commodity which shouldn't be wasted. Getting the most out of the time means planning an agenda in advance, managing this properly during the meeting and equipping the board and committee with the right information.
In some cases this may mean providing enough time for the board to have reports in advance, giving the members time to read and analyse the content before convening to plan a strategy. Post-meeting, minutes should be properly documented and circulated, with clear action points and follow-up to ensure the agreed measures are implemented.
Conclusion
Getting the right corporate governance and secretarial strategy in place isn't as difficult as it sounds. Once introduced and embedded, it's simply a matter of maintaining a proven approach. However, in the early days you may find that getting assistance from an experienced professional can help you to move past any objections and really squeeze the most out of the time you have available.
Always seek professional advice prior to taking action based on an internet article. This post can't be exclusively relied upon and is no substitute for appropriate professional and legally qualified advice.