Samsung Smartphones are among the top smartphones available across budget categories
The S8 Plus and Samsung Note 8 are latest additions to the family
The Galaxy S7 Edge and Galaxy A7 are the newest entrants in the Galaxy series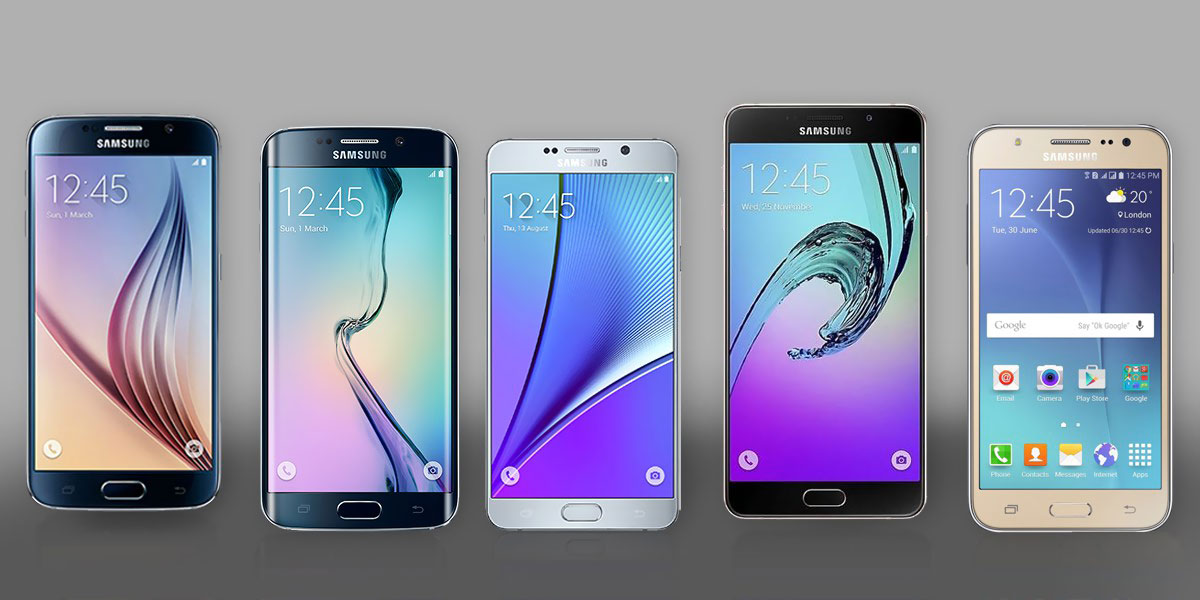 The biggest advantage of using android phones is their versatility and ability to connect with a wide range of apps and devices. Within the Android domain, Samsung Mobiles is believed be the industry leader. Samsung Smartphones have dominated the Android mobile space, because of their affordability, continuous upgrade capabilities, and after-sales services. The easy availability of Samsung phones in all price segments is another important factor that makes it a preferred choice among customers.
Some of the most common Samsung smartphones in the market right now are Samsung S8 Plus, Samsung Galaxy A7, Samsung Galaxy Note 8 and Samsung Galaxy S7 Edge.
Budget Constraints? Here's Relief
If you wish to buy the finest Samsung smartphone out there, here are some options you must consider. To prevent a dent in your pocket, opt for the Bajaj Finserv EMI Network and get instant EMI financing without any hidden charges. Availing the No Cost EMI facility and requires minimal documentation and can be availed in just 3 minutes. They also have a flexible repayment tenor for your convenience.
Samsung Galaxy Note 8
As a gadget lover, your demand to flaunt the latest smartphone is indeed justified. For instance, the Samsung Galaxy Note 8 has garnered rave reviews andis trending as Samsung's comeback story. With its 6.3 inches infinity display, faster RAM performance and two outstanding cameras the Samsung Galaxy Note 8is unarguably Samsung's best smartphone.
Samsung S8 Plus
Coming in on a close second is Samsung S8 Plus thatcomes with an advanced 10nm processor that is the first of its kind. Not only does it make charging, downloads and app-to-app switch a breeze, it can even survive spills, splashes and showers! Rated IP68, this phone is resistant to dust and up to 1.5m of water for 30 minutes.
Samsung Galaxy S7 Edge
If you are the kind who wants a phone that is as alert as you are, the Samsung Galaxy S7 Edge is just the phone for you. This phone boasts of a unique feature called "always on display". This means that the phone never turns off as long as there is battery life in it. It also comes with super-fast charging and is really a great smartphone with a beautiful feel and a superior camera.
Samsung Galaxy A7
Close on its heels, is the Samsung Galaxy A7. Thisis a decent mid-range phone, and boasts of water and dust resistance features, with a large and vibrant display.
Each of these phones is packed with superior features, making them much more than just smartphones. From state-of-the-art dual cameras, support for latest apps and brilliant specs, Samsung smartphones never let you down.
Easy Financing Options
You can avail of a EMI finance to buy favorite Samsung smartphone with minimal documentation. All you need to do is swipe your EMI Network Card or submit some basic documents, and select a convenient EMI option (from 3 months to 24 months) for the phone you wish to purchase.
Bajaj Finserv brings to you pre-approved offers for a personal loan, home loan, EMI finance on different products and other financial services. Not only does this simplify the process of availing financing, but also helps you save on time.  All you need to do is share a few basic details to check your pre-approved offers.