You must be recalling of the Exchange Server every time you need a reliable email system that is preferred the most across the globe. However, you might not be able to disregard the contribution of other emailing systems, including Notes – the groupware software from Lotus – that happens to have inbuilt emailing feature. Lotus Notes, being the client, worked on Domino Server (i.e. Lotus Domino), though you cannot term it a typical emailing system.
After IBM's acquisition, Lotus Notes became IBM Notes in November 2012 and the company officially announced that they are going to drop the brand name 'Lotus' and will be continuing with the brand 'IBM' to make products identification easier.
Introduction to Notes
As per IBM (acronym for International Business Machine), Notes is a desktop application that assists in social business, including the features like messaging and social collaboration. Its additional features are simple and user-friendly interface (i.e. based on modern users' requirements), micro blogging, and file sharing right from the Inbox. Furthermore, go through the points mentioned underneath.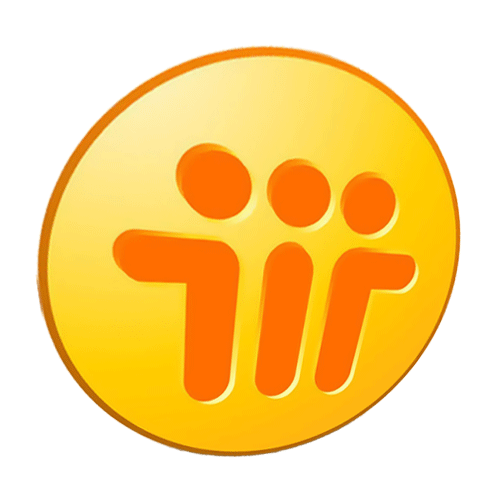 Using IBM Notes, you can simply power your desktop or PC with emailing, calendar, instant messaging, widgets, and many other features with a single point of access.
IBM Notes lets you integrate social tools, such as plus business card, instant messaging, Presence awareness, web conferencing, etc. into your work experience in a smarter way and make it like never before.
With IBM Notes, you can make the efficient use of organizational knowledge as well as locate the people and contents that you require.
IBM Notes enables you continue to your work with your email ID and particular applications, even when Internet connectivity in not available.
With so many features and the brand name IBM, Notes got its lifetime even longer being a preferred groupware-cum-emailing system. For further understanding, go through the structure of Notes database files.
Structure of Notes Database
In practical scenarios, Notes database files are preferred to hold text documents. However, they are well capable of holding media files, such as images, audio and video files. The prime use of Notes databases is in holding web documents or the Internet files containing source code.
In general, Notes objects are Forms that you can utilize to produce new 'Documents and Views' in order to gather the data from various documents. However, application programmers are responsible for setting up both Forms and Views.
All its databases are saved in a default directory (usually C:/Notes) that you can change if required, while the name of the root directory is saved in a system variable $NOTESDIR. Apart from this, Directory Link (i.e. a text file with .DIR extension) stores pathing information in order to point a real directory located at a different location on the server. There is a Database Link, a text file with .NSF extension, located on the server, which acts as if it is the database. However, all it contains is nothing apart from pathing information required to locate the original database.
Microsoft Exchange
Based on the users' requirements and their corresponding features offered by Notes, the need for an advanced and modern emailing system emerged. Placing that need in the spotlight, Microsoft designed exactly what was into imagination, i.e. Microsoft Exchange Server.
Microsoft Exchange is an emailing server, calendaring software and contacts manager, which is designed and marketed by Microsoft. Ever since the Exchange Server came into existence, it has been launched in several versions (most recent version is Exchange 2013), which indeed is reliant on modern users' requirements.
Exchange 2013 brings bundles of features that make the overall user experience not only better, but the features it incorporates have never been put into practice before. These features include the following:
Exchange Administrative Center
Support for larger disks (up to 8 GB)
Inbuilt malware protection
All these features in collaboration make Exchange Sever 2013 a secure and reliable emailing server that runs on Windows Server operating systems. This makes the ones who are still using IBM Notes in collaboration with IBM Domino upgrade from Notes to Exchange and attain high data security and system reliability.
Notes to Exchange Migration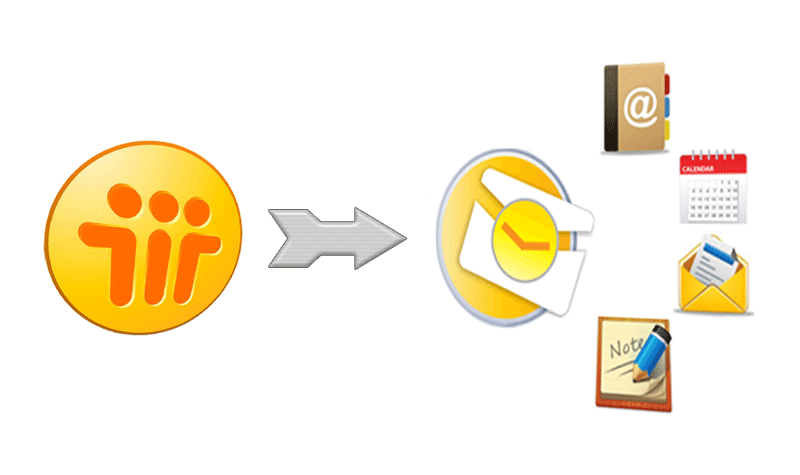 When it comes to migrate from Notes to Exchange, you have two options, i.e. migrate from Notes to Exchange Server or migrate from Notes to Exchange Online. However, both the processes are different from one another, and therefore require you to follow different processes. In fact, there is no direct way to migrate from Notes to Exchange Online. Therefore, you must go through the alternative process in two steps:
Migrate the data from Notes to a Staging Exchange Server on-premise with the Transporter tool available free.
Migrate the data at the first stage (i.e. Staging Exchange Server) to Exchange Online with the free migration tool.
Alternative to this multi-stage process is Notes to Exchange migration using a commercial Exchange migration tool for Notes users. However, one should not compromise with reliability of the migration software.
While looking for a reliable Exchange migration tool on the Internet, Notes users might see a number of similar migration tools. However, which one amongst those is reliable and productive is subject to put into practice individually. Additionally, what others have to say about the tool is also important and a must look for point.
Remember: Exchange Server features the best when implemented in collaboration with MS Outlook. It stores a copy of the mailbox locally, while the original mailbox stored on the server. Exchange Server provides access to the mailbox even being offline (or when the Internet Connectivity is not available). One can keep the offline copy of the mailbox (i.e. Outlook.ost file) as the mailbox backup after converting it into its corresponding Outlook.pst file. Besides, the Outlook.pst file can be imported into Outlook client installed on any computer to access emails and other mailbox contents.
About Author: Eric Simson is working as a Technical Content Writer with Stellar Information Technology Pvt Ltd, which provides solutions for hard disk data recovery , Exchange EDB Recovery , password recovery, file repair and various email converter tools such as ost to pst conversion, edb to pst conversion and tools for migration such as Notes to Exchange Migrator, Groupwise To Exchange Migrator.