We live in a world that is surrounded with smart gadgets. So why not grace your kitchen with smart appliances that will not only add value but also make every day cooking fun and exciting?  Kent, one of the largest manufacturers of healthcare products and home appliances in India, recently launched Noodle & Pasta Maker. Being a smart chef appliance, you can buy this Kent pasta maker online and benefit in the following 7 ways.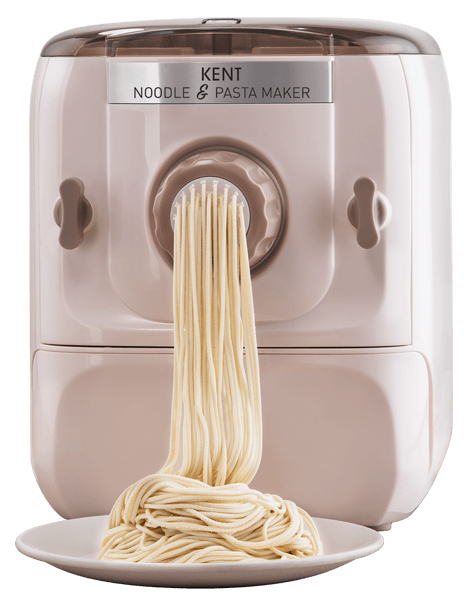 No More Boring Snacks
With Kent Noodle & Pasta Maker you no longer need to order snacks from outside. You can also impress your friends and family with your culinary skills by using the appliance to prepare a range of tasty snacks. Make the most delicious and freshly made pasta and noodles with the help of the smart home appliance.  Italian pasta made from freshly kneaded dough garnished with exotic dressing and sauces will make your say "BUON CIBO" (Italian for good food) every time. Besides, exotic global cuisines, you can also make the tastiest gujias with the help of this smart appliance. Momos are another must try, that you must use this appliance for.
Prepare Dough within Minutes
We always intent to prepare healthy and exotic dishes for our family and friends, however, the thought of hard work associated with preparation time makes us drop the idea. The Kent Noodle & Pasta maker, however, enables you to prepare the dough within minutes without any intervention. By just selecting the auto mode, you can knead the dough with the ingredients and get the texture are looking for. The upper transparent lid of the appliance also enables you to see the mixing process of the dough.
Customize Ingredients
The dry pasta and noodles that we get from our grocery store are made with all-purpose flour.  Although readily available, these variant of pasta and noodles are not a healthy choice. With noodle and pasta maker, you can prepare the dough with the ingredient of your choice. Mix whole wheat flour or multi-grain flour to make the healthiest dough for making homemade momos, pasta, and noodles.
Customize Design of Your Pasta/Noodles/Gujias/Momos
Bored of regular penne shaped pasta and spaghetti? Well, the Kent Noodles & Pasta Maker comes with 7 different types of shaping dies. Now, serve pasta and noodles in highly customized shapes to your loved one. You can shape your pasta and noodles in 6 different ways, 3 for each. The appliance comes with shaping dies for momo & gujia. You don't have to worry about folding the gujias or momos with your hand. Just use the shaping dies to prepare a range of savouries and sweet snacks.
Intelligent Design
The maker of Kent Pasta and Noodle Makers have paid close attention to its designs. Typically, most consumer appliances come with many attachments. These attachments are not only difficult to store, but over time you can also lose them. But this is not the case with this innovative and smart appliance. The smart drawer design allows you to store all the accessories, attachment, shaping dies and cleaning tools easily. This way you don't lose any of the additional attachments and accessories that come with the appliance. Your kitchen is also clutter-free, and you can easily get hold of the attachments and accessories as and when you need.
Easy to Clean
Kent Noodles and Pasta maker comes with tools that are specifically designed for the cleaning of the appliance. The cleaning brush has specialized bristles and pins that reach all the crevices and the opening of the machine to facilitate deep cleaning. Leftover flour, ingredients, dry debris can be easily reached with the help of these tools.  Cleaning and using this innovative pasta machine is therefore quite convenient.
Convenient Storage
The appliance can be easily stored thanks to a dismantling design. Once you are done using the noodle & pasta maker, you can pull out the pieces and can be stored easily in your kitchen cabinet
Kent Noodle & pasta maker can be conveniently purchased online. It is the best kitchen partner for those who love and experiment with cooking. With this appliance in your kitchen, you can prepare a gourmet meal at home every day.