It's true that gambling involves some luck, but there is plenty of strategy involved too. Many people fail to think about how gambling changed mathematics and how to use what we now know about odds to the player's advantage.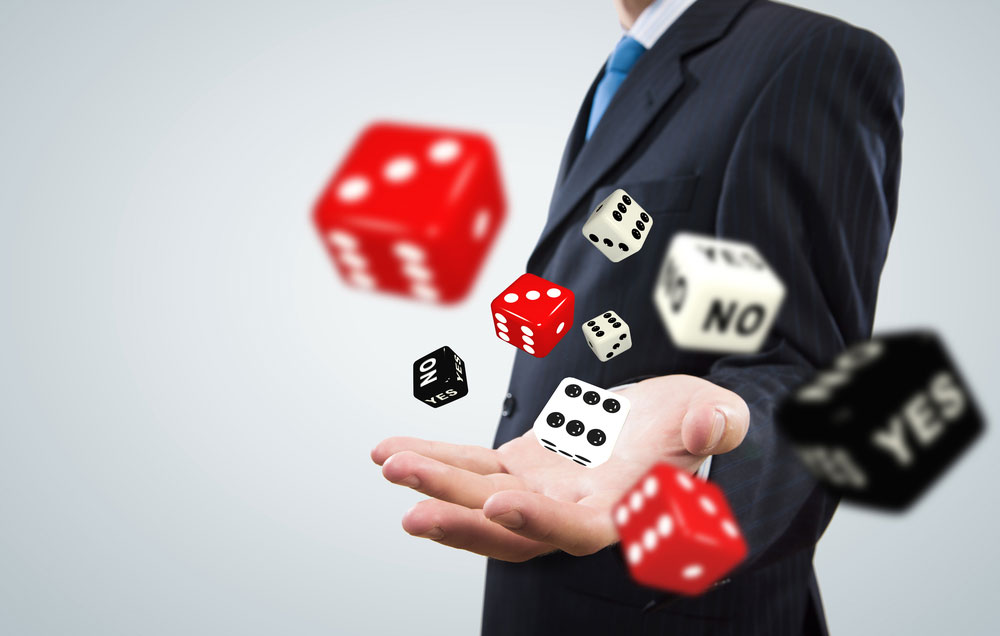 For instance, did you know that the probability theory was actually developed because of gambling? What was once a way to understand and win when gambling, the probability theory is now a subject that is part of numerous aspects of daily life, from economics to engineering to genetics.  With the help of what the probability theory has proven, take a look at these 5 ways to beat the odds when you enter the casino or play on the web.
Sit for Table Games
People don't know that table games are the best bet and have better odds of winning money than slot machines. It's common to be intimidated by card sharks that want to take all your money, so people often stick with slot machines because they seem like safe games.  Sticking with slots is a disservice to you though.  Start by observing if the thought of sliding into a seat makes you nervous.
Play Blackjack
Blackjack has great odds of winning because you're playing only against the dealer, not experienced champions.  It's an easy game to play; you just need to get your cars to total an amount that beats the dealer's number without exceeding 21.
If you're new to the gambling arena, sit down at a Blackjack table during the afternoon when it's less busy. The dealer will talk you through Blackjack. If you prefer to gain some experience before you head to a traditional casino, the online gambling world will allow you to play Blackjack from any location that works for you. Web casino games have evolved and gained a huge popularity because they now offer a unique experience — including 3D animation — to the players.
Roll the Dice
The dice game Craps is a good game to move to next.  The game has the second best odds of winning at nearly 50-50. A beginner may feel intimidated by all of the boxes on the Craps table, but the game isn't too tough. Basically, all the game involves is betting on what the dice will roll.
Spin the Roulette Wheel
The Roulette wheel is a smart and simple next stop, and the pay is often good.  To play Roulette, you bet on the numbers of your choice and the dealer will spin. If he spins your number, you win.  You can also bet on Blacks or Reds and you have a nearly 50-50 chance of being a winner. If the wheel stops on red and that's what you chose, you can double your bet. The house does have an edge – the green 0 and 00 position on all U.S. roulette wheels.
Avoid Playing Keno
Your chances at winning Keno are terrible. Players choose 20 numbers ranging from 1 through usually 80. After the players make their wagers, 20 numbers are chosen at random. Keno is one game to skip because the odds of getting a payout are 1 in 3.5 quintillion – gamblers never match all 20 numbers on a 20-spot ticket.
When it comes to gambling, remember that nothing is free.  People pay for experiences and the fleeting fantasy of a positive outcome.  Always play with caution and the next time you head to a casino, keep in mind which games give you the best chance of taking home some money.