Before we start discussing the top document scanning techniques, it is important to know how the whole process works. For the information, scanner performs the tasks of capturing digital image of the surface of a page. While getting your materials scanned, it is essential to understand the DPI (Dots Per Inch) concept. DPI is a specification often used for printed media that determines the quality of the scanned image. However, when scanning takes place at exceptionally high DPI it may use a lot of disk space.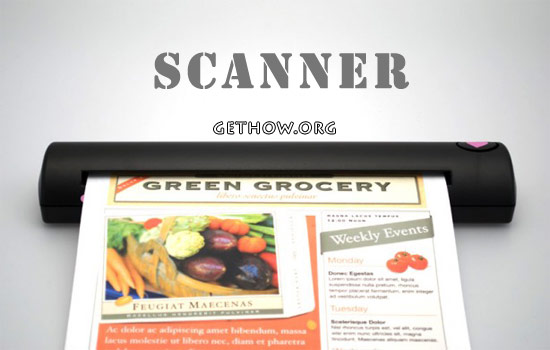 A DPI denotes physical dimensions and the image resolution, on the other hand, refers to the image size as relative to the screen of the computer. When it comes to archiving, a file size with big dimensions would be ideal but they usually take longer time to download from internet. While scanning any document, it is very important that you choose a good file type.
Document scanning has caught the rage off late. Its usage has enabled the management of storage of the documents simpler, accessible, affordable and Eco-friendly, by being paperless. The process is very cost effective and can easily be done in bulk. However, document scanning is, any day, a better alternative to storing or stacking up bundles of papers. Some of the popular scanning techniques are mentioned below.
In an organization, it is quiet natural that some documents would be used on a regular basis and come not. Under these circumstances, the best thing to do is scan things you will need in the first place. This technique is popularly known as scan on demand. Since it becomes extremely difficult to know exactly which documents or papers are which, you have the option to use the scan on demand technique. Each and every piece of paper is put in storage and if they are required, a special request would be made to the record storage service. The papers are then stored and added to the electronic archive.
Scan date is another technique worth considering. It includes a combination of different scanning techniques and the scan on demand method. Older the document or paper gets, it is least likely to be required. Here, the idea is to extract the date and then get the whole thing digitized. All else would be digitized through the scan on demand mechanism.
The best way to avoid wasting unnecessary time is by scanning, but the task of scanning itself may be tedious and time consuming for your company. In such a case, outsourcing the scanning agencies can be of great help. These agencies will not only scan but will also arrange and update the documents sequentially.
The perception about the top scanning methodologies or techniques vary from one person to another. For best results, it would be advisable to have professional advice on the subject. You can either decide to seek suggestions from your friends and family members or visit the internet. The latter, in our opinion, would be a good option if you are pressed for time.
These all are the techniques by which a business can scan a document.
This article is written by Mary Chun, who is a professional writer, specializes in business and work relationships, automated solutions Services, Software, Technology, Technology Services as well as document scanning company, I do write articles, scripts, books and other materials for clients.